Descendants of Richard BODDINGTON and Sarah HOPKINS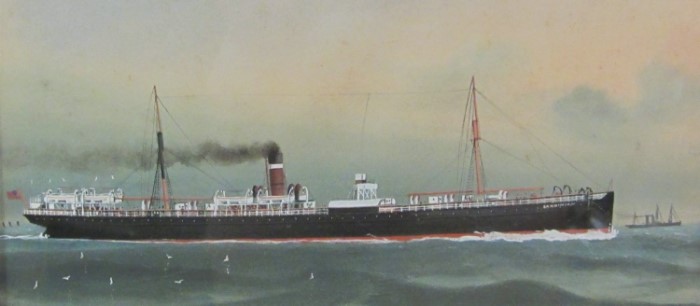 S.S. Sardinian - The ship that was to carry Esther BRADBURY to Canada,
On 10 May 1878 after she had left Liverpool a coal bunker exploded when she was near Moville, Ireland.
The explosion killed and injured several passengers and the ship caught fire and was scuttled to extinguish
it so that only her upper decks stuck out of the water. The survivors were brought to Derry, Ireland.



---
Table of Contents
Descendants of Richard BODDINGTON
Surname List
Index of Names
Sources (Bibliography)

---
Contact Information
Send mail to:



| | |
| --- | --- |
| Contact us by E-Mail | Please note: The majority of the data has been compiled from many different sources on the internet and the information is only as good as what has been input. Information is corroborated where possible. |


Latest Revision May 11, 2020