First Page
May or may not contain a short description of the family it contains. Surnames are typically in caps, those highlighted are links to other journals.
Typically contains a link to an identified individual's Pedigree Chart. This person is a direct descendant of the captioned ancestor and is either living today or recently pasesd on.
Table of Contents
Descendants of Captioned Ancestor
Surname List
Index of Names
Sources (Bibliography)
Contact Information
Email address location
Latest Revision Date
cvanderplas(at)deeprootstalltrees(dot)com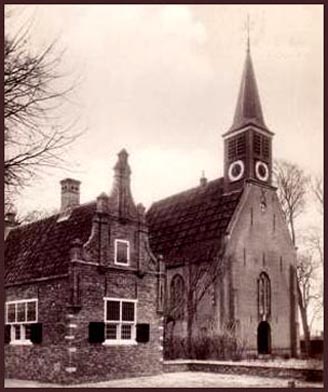 Please note:
The majority of the data has been compiled from many different sources on the internet and the information is only as good as what has been input. I corroborate the info where possible.
You may copy what you like from these Journals but please verify the data for your yourself. If you find errors or want to question what you find do not hesitate to contact us.
How to Read the Journals
Each Journal is a compilation of all the identified descendants of one of the Captioned Couple.

The Journal always begins at First Generation as it pertains to the particular couple identified at the top of page one. Each generation is a new Chapter.
The first person identified is always #1 and the spouse is not numbered.
The first child is #2; the second is #3, etc. All direct descendants in the Journal are numbered.
Next to the numerical identifier is either M or F denoting the sex of the individual.
The roman numeral denotes the number of children in this specific family.
The plus sign (+) in front of the numerical identifier denotes this child as having children and will be repeated in the following Generation. Those without a plus sign will not go forward.
The small number at the end of a date and/or location identifies a source. Sources are listed in Source Citations at the end of the Journal.
The italicized names immediately after the individual's name denotes his ancestral line.(Leendert Krijne, Krijn Buijser,Buijser Krijne) Buijser Krijne being the subject's parent, Krijn Buijser his grandparent and Leendert Krijne his great-grandparent back to Generation One.
The Journal has a list of Source Citations (on Table of Contents) where you can find the sources that were used to compile the database.
The Journal has an Index of Names (on Table of Contents) where you can look up any subject and find the page(s) they are featured on.
To return to the Home Page of your Journal click on Home on the navigation bar
You will find the person who these Journals were intended for will be repeated in every Journal, as will their own descendants. We hope you enjoy reading this as much as we enjoyed preparing it. ………..
Enjoy
Case & Kathy