Descendants of Avery BISHOP & Elizabeth HELMKE

Avery was born in New York State and apparently relocated to Mrkham Township in the early 1800's. He married Elizabeth HELMKE about 1826 and was an Innkeeper in Unionville in1851. They had at least eleven children and in the 1860's most of the family had moved north with some settling in Invermay, Arran Township, Bruce County and the others in Owen Sound in Grey County.
Avery's great grandson William Avery, better wasbetter known as Billy BISHOP the WWI flying ace shown below. .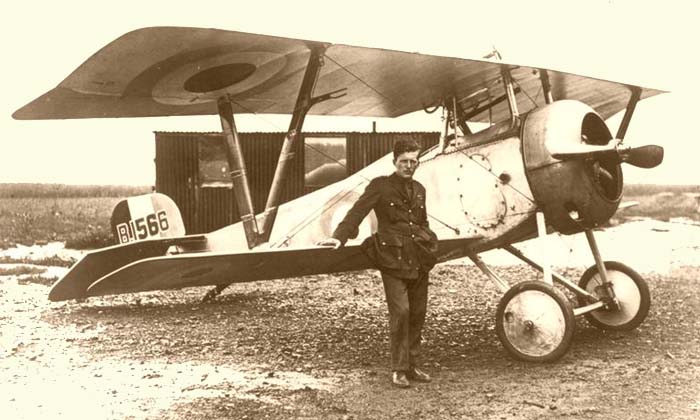 Air Marshal William Avery Billy Bishop, VC, CB, DSO & Bar, MC, DFC, ED, LL.D.


Billy Bishop was educated at the Royal Military College, Kingston, and went overseas during World War I with the Canadian cavalry. In 1915 he transferred to the Royal Flying Corps, joining the 60th Squadron in France in 1917. He soon became highly skilled in aerial combat and shot down a total of 72 enemy aircraft, including 25 in one ten-day period. He was awarded the Victoria Cross and several other decorations, and in 1918 he was promoted to the rank of lieutenant colonel, assuming command of the 85th Squadron.
Bishop was appointed to the staff of the British Air Ministry in August 1918, and in this capacity he helped to form the Royal Canadian Air Force (RCAF) as a separate brigade. After the war he joined one of the first commercial aviation companies in Canada, and he eventually became a businessman. In 1936 he was appointed honorary air vice-marshal of the RCAF, and he became honorary air marshal during World War II. He was the author of Winged Warfare (1917) and Flying Squad (1926).





Cecil T.H.
BISHOP
(1884-1963) was born in Oxford County, Ontario, Canada. and is a direct descendant of the captioned couple, see his
Pedigree Chart
.
Ancestral Families connected to Cecil are;
BISHOP
;
HELMKE
;
USSHER
*
&
PLATT.
---
Table of Contents
Descendants of Avery BISHOP
Surname List
Index of Names
Sources (Bibliography)

---
Contact Information
Send mail to:



| | |
| --- | --- |
| Contact us by E-Mail | Please note: The majority of the data has been compiled from many different sources on the internet and the information is only as good as what has been input. Information is corroborated where possible. |


Latest Revision January 17, 2015